The Big Blether 3, from 6th to 8th of September 2002 will be at: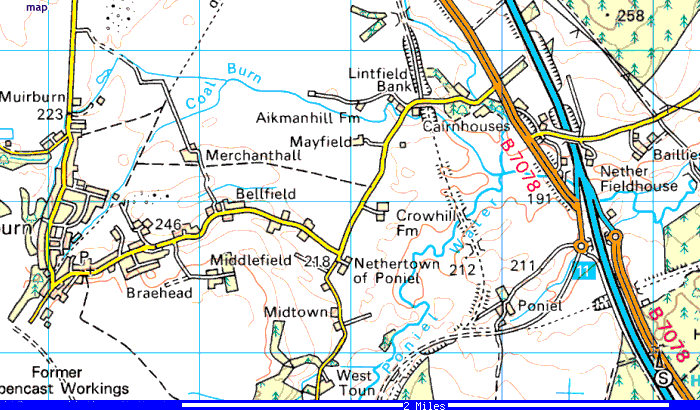 to mark the spot try various map sites using postcode: ML11 0NJ
Talamh Life Centre
Birkhill House
Coalburn
South Lanarkshire
ML11 0NJ

Tel: 01555 820880
Tel: 01555 820400

But please get in contact with Big Blether first, before contacting Talamh directly.
How to get here:
Talamh lies South of Glasgow in the countryside near Lanark.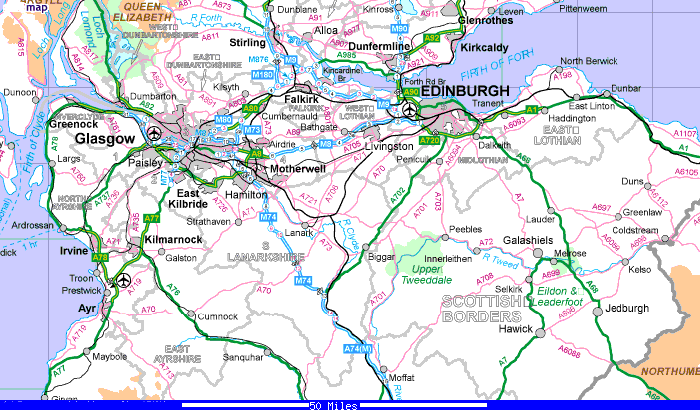 Public transport:
Get to Hamilton Central Bus Station. Trains leave from Glasgow Central, lower level. If coming by Train from Edinburgh it is cheaper and easier to go via Motherwell to Hamilton than via Glasgow. But not as frequent.
Take the X50 bus from stance 10- this bus departs every 2 hours from 9.05 am till 7.05 pm, Monday to Saturday only!Get off at Cairnhouses (just ask the bus driver, he knows the way.) Alternatively, the 253 service departs from stance 10 every half hour. Take this bus to the very last stop, destination Coalburn and continue by foot along this road for approximately 2 miles. Talamh is the very last house on the right before the road joins the dual carriageway.
Cyclists:
There is a long distance cycle path running parallel to the M74, (sustrans route N74)
Hitching:
Happendon Services (also called Cairn Lodge) is the nearest service station accessible from both the M74 and the B7078, near the Coalburn turnoff.
Driving:
Take the M74, exit at junction 12 Northbound, or junction 11 Southbound, go onto B7078 and follow signs for Coalburn and Talamh is the first house on the left, after about 100 yards,when you got on the tiny little red road to Coalburn.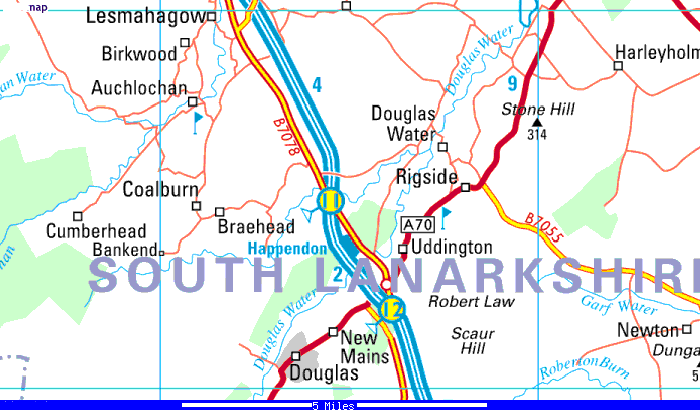 to mark the spot try various map sites using postcode: ML11 0NJ